Overview & Tour Leader
Overview
Join Dallas Theological Seminary on a journey of a lifetime as we embark on an Egyptian adventure February 29 – March 9, 2024, in celebration of the DTS Centennial!
We will start in Cairo and explore the Great Pyramids of Giza and the extensive collection of ancient Egyptian antiquities in the brand new Grand Egyptian Museum. We will also trace the Biblical narrative that dates back thousands of years from Old Testament to New Testament scripture. Before boarding the exclusive Historia River Cruise ship, we will enjoy insider access to the Valley of the Kings under the dark sky of night. Our cruise will take us down the Nile as we explore ancient temples, monuments, and islands. Then we fly further into the interior of Egypt to the fascinating site of Abu Simbel to see the temple dedicated to Pharaoh Rameses II and his wife Nefetari. Before heading home, you have the option of continuing on an extension to the foot of Mount Sinai! All land accommodations are five star.
And of course, our time together will be filled with powerful Biblical teaching from DTS President, Mark Yarbrough, who will bring rich devotions and biblical insights.
This is a bucket list adventure you don't want to miss!
more Tour Highlights
Exclusive Insider access to the Paws of the Sphinx, an ancient figure shrouded in legend and mystery, which has mystified world travelers for centuries.
A Camel Ride on your individual "ship of the desert" across the sands of Giza in the shadow of the Pyramids.
A once-in-a-lifetime experience in the Valley of the Kings under the dark sky of night. The silence and multitude of stars will amaze and take us back thousands of years!
A Sunset Felucca Ride down the Nile River while taking in an amazing Egyptian sunset. (Felucca: traditional Egyptian sailboat)
Optional Extension March 9 – 12, 2024
SINAI & SHARM EL SHEIKH AT THE RED SEA
Click here to view the Optional Extension itinerary.
A day trip to the foot of Mount Sinai, where we gain a greater understanding of the children of Israel living in the wilderness for forty years
A trek deep into the Sinai to experience Bedouin hospitality.  Participate in bread making and enjoy an authentic Bedouin dinner under the stars.
Time for fun and relaxation at Sharm El Sheikh Four Seasons Luxury Resort, a lush beachfront oasis on the shores of the Red Sea.
Find out more about our itinerary, cost, inclusions, and frequently asked questions.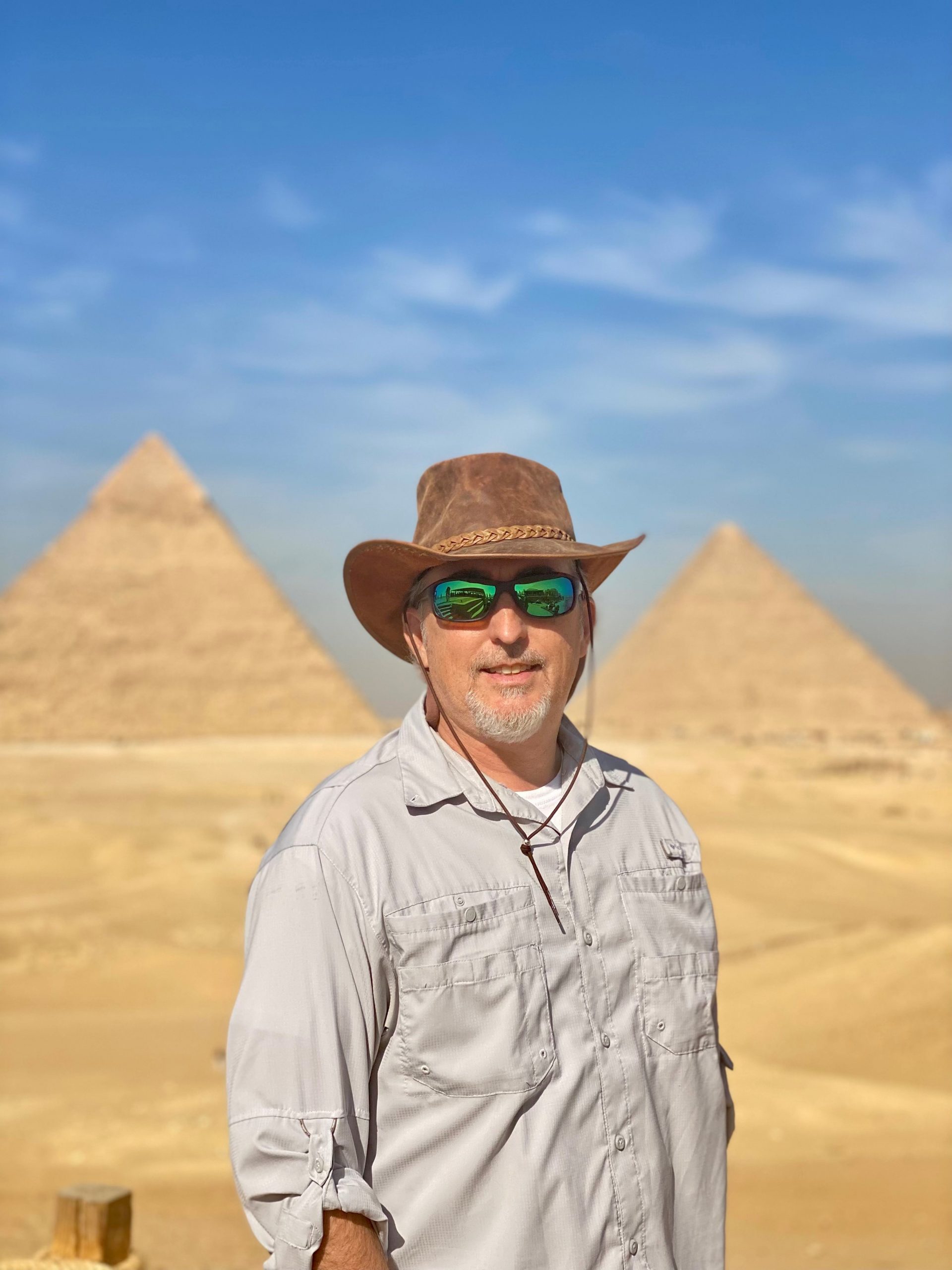 Dr. Mark Yarbrough
Dr. Mark Yarbrough has served as Dallas Theological Seminary's 6th president since 2020. His love for the classroom still draws him to the Bible Exposition department where he serves as Professor. Along with his responsibilities of leading DTS, he serves as an elder of Centerpoint Church in Mesquite and travels extensively leading tours and speaking at conference centers. Mark has recently authored Jonah: Beyond the Tale of a Whale and Tidings of Comfort and Joy. He has been married for thirty years to Jennifer, his high school sweetheart. They have four adult children, one son-in-law, and reside in Sunnyvale, Texas.