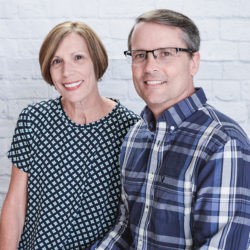 Mike & Stacy Wiggins
Mike had the privilege of growing up in a solid home in the Tampa Bay area. At the age of 17, the Lord became real to him when he trusted Christ alone for his salvation. As a young man, he knew he was called to ministry, so he began to prepare. He holds a Bachelor's Degree in Biblical Studies and a Master's Degree in Counseling. He became an Associate Pastor at Calvary Jupiter in 2001. In 2004, with Calvary's full blessing, Mike and his family launched out in faith to plant Calvary Port St. Lucie. Over the years, the Lord has greatly blessed! Mike is humbled to be the lead pastor of a healthy and vibrant local church and grateful to have a great team surrounding him. He has been married to his best friend Stacy since 1989. The Lord has blessed them with three beautiful daughters, two sons-in-law, and four amazing grandchildren. Mike's passion in life is to help people become lifelong followers of Christ. He loves feeding the flock of God the Word of God and pours himself into the life application, verse-by-verse teaching of God's Word. He is currently enrolled in seminary and pursuing a second Master's Degree in Theology. In his downtime, he enjoys spending time with Stacy and hanging out with his "kids" and grandkids.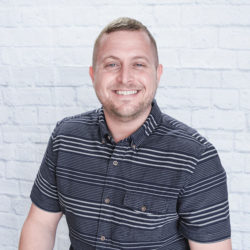 Matt Misiano
Matt Misiano serves as the Care and Missions Pastor at Calvary PSL. He is married to his beautiful wife Michelle. He has two daughters named Elizabeth and Eliana and a son named Luke. Matt served in the US Army for over a decade. He got right with Jesus in September 2013 and has not looked back! Matt loves to live his life all for the Lord!